Strategic leadership, accountability, oversight and security for the educational and financial development of the school.
Education Leadership at Cognita Schools
For the the Colegio Europeo de Madrid it is a privilege to count on the support of our Chair of Governors. She helps us to achieve the excellence that the school pursues on a daily basis, with her key goal being to develop the internal leadership and global mindset of each of our students.
With this aim, our Chair of Governors works continuously with the school's management to ensure that we achieve the highest academic standards, helping our management team to establish a clear vision of the values and strategic planning of CEM. She monitors the performance of the school's employees and the students and ensures the optimal management of our school's material resources.
Without question, this support allows us to meet the most demanding requirements and confidently face our future challenges.
See article:  "Leading governors: The role of the chair of governors in schools and academies'
Source: National College for Teaching and Leadership,  www.gov.uk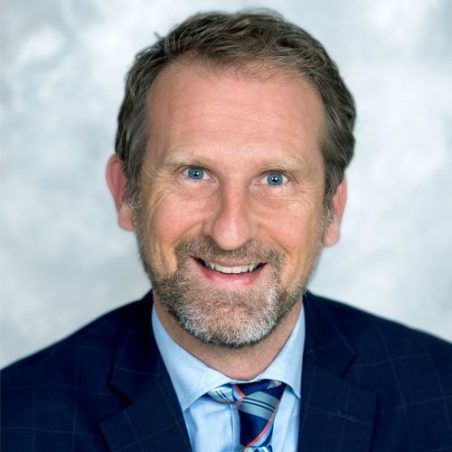 Chris Eversden, MEd
Assistant Director of Education Spain
After studying History and Education at the University of Nottingham in England, I started my teaching career in North London. I was 21 years old and had no experience as an educator, so I decided to start in the most challenging and hostile environment I could find as a teaching professional. I was determined to quickly learn as much as I could about classroom management and discipline techniques.
From London I moved to Washington D.C., where I worked as a Fullbright exchange teacher. This experience was inspiring. I was surrounded by students who were amazing in both their maturity and their determination to work hard to achieve the future they aspired to. After a brief stint again as a teacher in London, I was promoted to a Middle Manager position at an international school in Mexico City, where I developed my ability to lead a team and improve my administrative efficiency.
Four years later I had raised a young family and was working in one of the UK's leading state schools in Cumbria, in the north of England. The school was renowned for its academic excellence, the results of its pupils and the training of its academic staff. This experience was very significant and I began to see that I had what it took to develop as a Headteacher.
My first job as Director took me and my family back to Mexico City where I took charge of a secondary and high school. Here I formed a fantastic team, working together on the transformation of the school and resulting in a school that is recognised throughout the city for its excellent and prestigious education. During this period I also completed a Masters in Educational Leadership at the University of Buckingham.
In 2012 I found the opportunity of my new position at El Limonar International School (ELIS) Murcia irresistible. After five years of leading the school through significant academic, organisational and curricular change, I am totally convinced that coming here was the best choice both for my family and professionally.
From 2021 my new professional challenge focuses on using all that I have learned to date to support the professional growth of our family of schools in Spain. My main goal is to facilitate the understanding between our educational leadership and the requirements and objectives of the Cognita Group, as well as working with my colleagues to ensure that a wide variety of educational and management projects across Spain are successfully implemented.