They shine as individuals and they will shine as professionals
Colegio Europeo de Madrid, a multilingual centre and pioneer in early education, following Glenn Doman's model, has managed to become an authentic academic reference, thanks to the success obtained in the EVAU, among other recognitions, where every year our students achieve a 100% pass rate with a high average mark.
Our school, located in Las Rozas, has more than 25 years of experience, where our pupils begin their education from CEM Infant School to 2nd Baccalaureate. In this way, we offer an academic project that goes from 0 years old to university.
In the 2021/2022 academic year, CEM obtained a 100% pass rate in the EvAU exam with an average mark of 7.723. 
Our 29 2nd Baccalaureate students (and 4 former students who enrolled through the school to raise their marks) obtained the following results in the EvAU.
Average mark:

7.722 out of 10 in the CAU.
10.497 out of 14

Individual marks:

9.964 out of 10
13.314 out of 14 
It should be noted that 8 students obtained a mark above 12 and 2 of them above 13.
In the 2020/2021 academic year, 47% of our 2nd year Baccalaureate students obtained a mark above 12.5 out of 14 in the university entrance exams and Julen Yuste, a CEM student from the 1st year of Primary Education, obtained the second best mark in the Community of Madrid. With these scores, it is worth noting that practically all students who finish their studies at CEM have the opportunity to access their first choice degrees and, almost as important, we want to emphasize that they can do so in universities around the world, because although our academic curriculum is Spanish, thanks to the competence demonstrated in English in external tests, such as the Cambridge exams, American university entrance exams, many students decide to continue their higher studies in universities in the UK and USA, and even many of them with sports scholarships or academic excellence.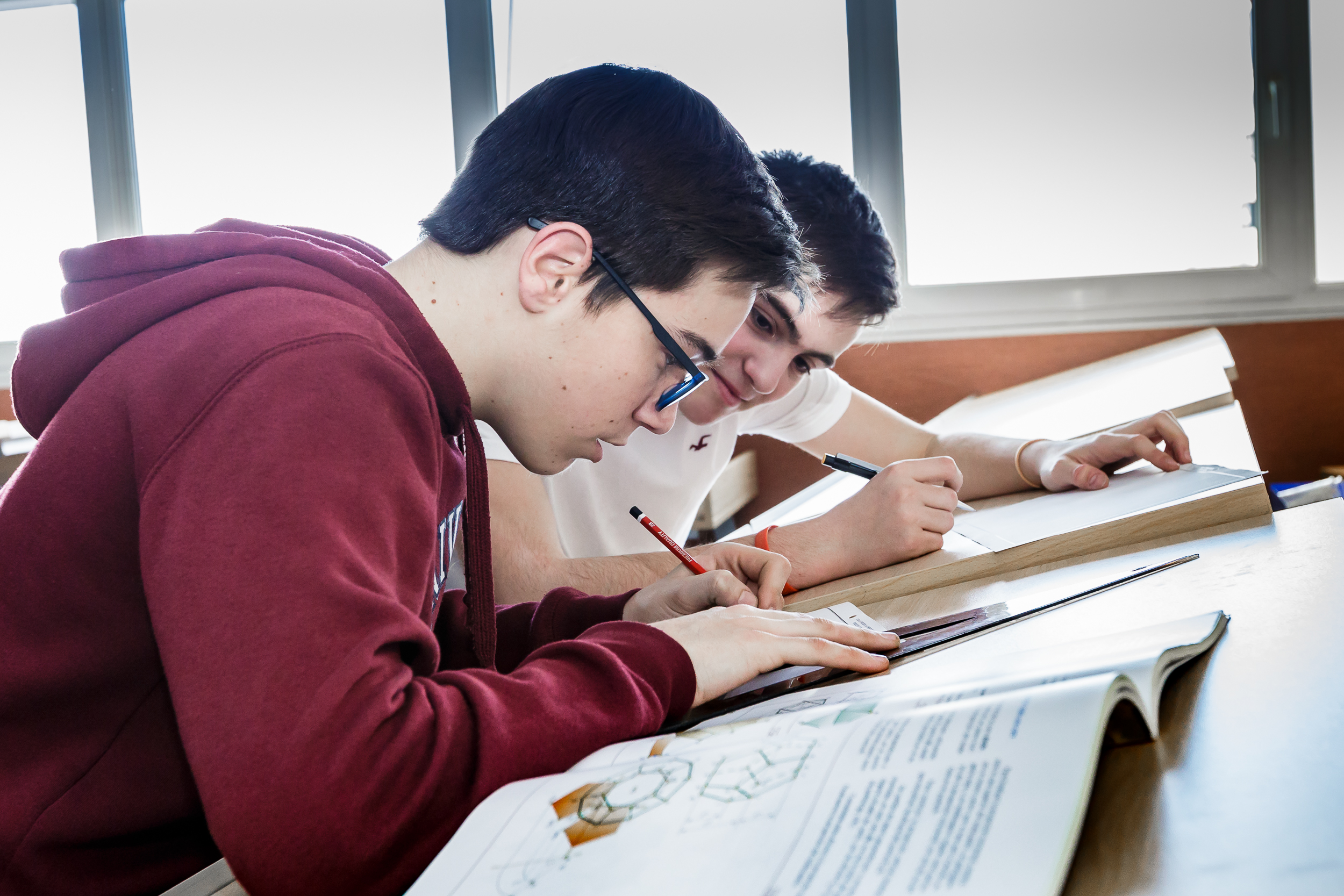 Students who opt for university in Spain, whether public or private, are gaining access by academic merit to double degrees in English, Medicine, Mathematics or Aeronautical Engineering, and their results in these subjects are remarkable, practically from the start.
Students trained and educated in the educational model of the European School of Madrid are prepared, at the end of their baccalaureate, to successfully face their university and professional future, as they are cognitively, socially and emotionally competent people.
These results demonstrate the passion and dedication with which all CEM teachers carry out their work.