Early Education
We work in their potencial for their best performance in the future
CEM Nursery School, BEBIN, a pioneer in Early Education since 1989, develops its project based on Glenn Doman's early stimulation method.
Always without forcing capabilities or getting ahead of time, the purpose of this methodology is to stimulate the child's brain in the period of greatest absorption capacity, from 0 to 6 years, with the aim of creating neuron connections and thus facilitating future learnings.
At BEBIN, children grow up happy and develop extraordinary skills that contribute to their autonomy, confidence and determination. In addition, its programs are designed to stoke curiosity about learning, love of culture and diversity and to stimulate creativity and imagination.
Baby massages, psychomotor skills, chess, Philosophy for Children or "Polyglot Babies", are some of the activities that contribute to the purpose of this school that invites you to dream.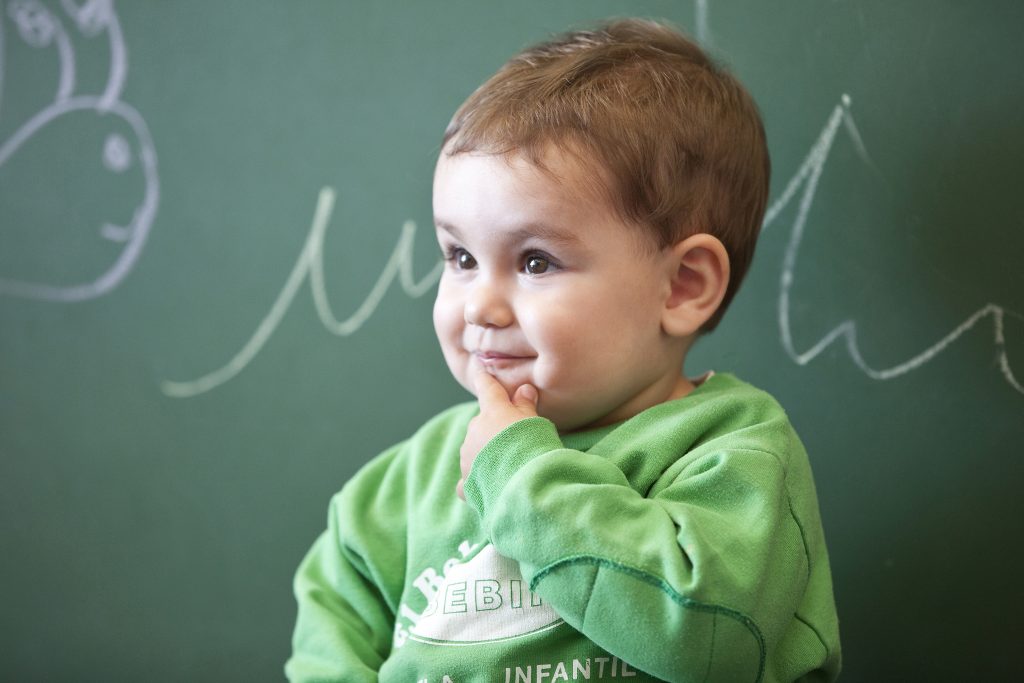 The continuity of the project of this wonderful Nursery School, located in Las Rozas, was motivated by the skills, both physical and cognitive, with which its students completed this stage. When these students go to primary school, they are characterized by their ease of understanding, their ability to concentrate and by their curious and creative spirit.
Below you will find some images which show the work we do with our little ones on a day-to-day basis. However, we encourage you to come and visit us and see the school personally. 
In addition, being one of the pillars of the school the pedagogical innovation, in CEM Nuresery School we do not cease in the research to keep offering our students the best teaching and learning method. Likewise, being part of an international group as  Cognita, facilitates our access to some of the best educational systems in the world.