"A child is not a glass to fill but a fire to light"
1. BEBIN Infant School
In 1991, Martine Lafarge created the BEBIN Infant School in Torrelodones, inspired by children's ability to acquire knowledge and develop skills through the Glenn Doman education programme. The success of her students was clear from the start and this encouraged her to continue investing in human resources and equipment.
2. Our project
From 1993, with the support of a team of professionals led by the Principal Emma Pérez Madorrán, an educational psychologist, we worked on the Educational Project that is currently being implemented in the BEBIN nursery and infant stage of the Colegio Europeo de Madrid.
3. Colegio Europeo de Madrid
In 1998, encouraged and supported by the parents of numerous students, Martine Lafarge opened the Colegio Europeo de Madrid, to proceed further with the BEBIN Project, using the same educational process-enhancing methodology, giving students the best chance to develop in different areas of knowledge before going to university.
4. European Valley
In 2016 we created EuropeanValley, a digital laboratory designed to incorporate educational technology into lessons and develop digital competence based on real projects and goals.
5. Cognita Schools
In November 2018, CEM joined forces with a leading education group, Cognita, with the aim of broadening its students' opportunities for growth and development through its bilingual approach for children aged between 0 and 18.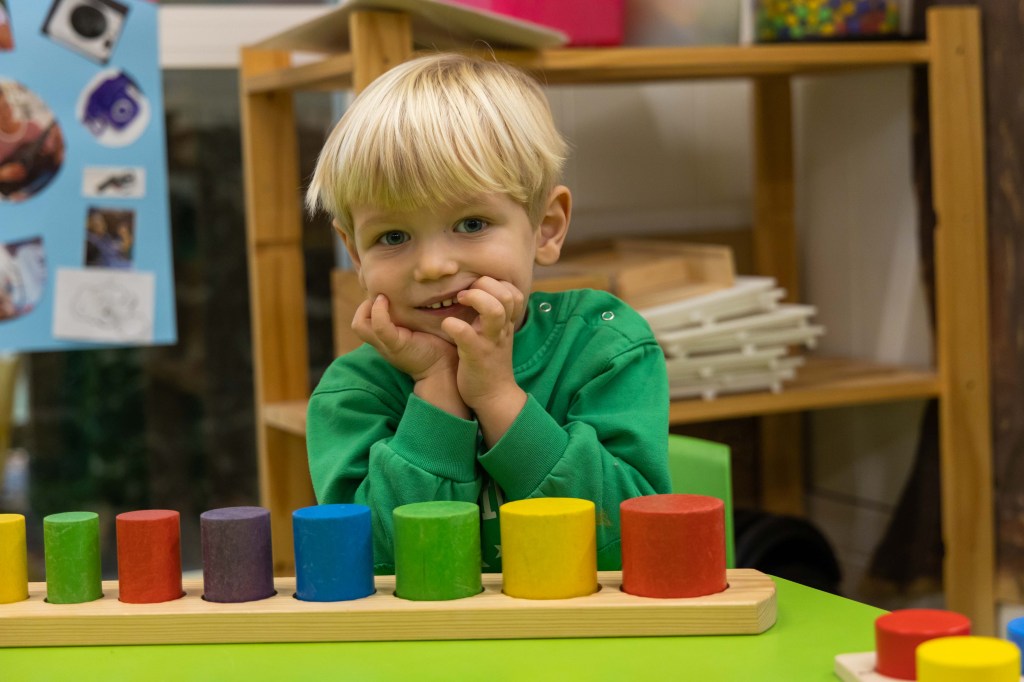 Colegio Europeo de Madrid aims to equip its students for the challenges of the future and to help them cultivate the skills and values that will enable them to grow and develop in the world to which they belong.
Aware of the need to train people who are adaptable, capable of using their natural creativity, self-confident and emotionally and intellectually strong, CEM builds its own educational project. The basis of this project is that students develop their personal skills, think for themselves, ask questions and create in a deep and sustained way.
This project, which remains at the forefront and adapts to the needs of today's society, is formed thanks to the excellent management and teaching team, people who work as a team, transmit emotion and enthusiasm for the content they teach and who create their programmes according to the talent of each of their students with the aim of nurturing it and ensuring that their curiosity and motivation endure over time.
Mission, vision and values
To educate young inquiring minds, determined to make our diverse world a better place. 
To be by every student' side in their quest for their knowledge to be able to enjoy the challenges of a globalised world, showing solidarity and entrepreneurship, in order to improve society and appreciate its diversity.
At CEM students grow up in a highly affective environment in which the transmission of our values stands out: Integrity, Determination, Teamwork, Effort and Respect.
CEM is based on the folowing
Principles
In CEM students grow up in a highly affective environment in which the transmission of our core values, integrity, determination, teamwork, effort and respect, stands out.
Every child is born with an intelligence potential that needs to be stimulated and developed. This principle leads us to use a methodology that enriches the teaching-learning process and provides the student with the maximum possibilities of development in the different areas of knowledge until their access to the university.
The implementation of an excellent program to learn different languages  from the earliest childhood, favors the future predisposition for the improvement and the rapid integration and linguistic immersion of each of the languages that are studied.
The applied methodology should offer its students the maximum learning opportunities. The goal of this system is for all students to learn in the best way and in the long term, to understand the application of what they have learned and enjoy their learning.
Technology  is a tool that helps to personalize learning and it is also used in the classroom for the student to understand and experience for its use in the real configuration and in the future practice.
In order to comply with these principles, in addition to relying on proven teaching or learning technique resources, CEM has a number of programs that consolidate the basis of its project. These programs that are known as Personal Growth Programs are:
In Infants:
Psicomotricity programme
Poliglot Babies programme
Learning to think programme
Multiple intelligence programme
Chess programme
Music and drawing programme
Mental arithmetic
From primary:
Multilingual programme
Communicacion's programme
Philosophy for Children
Chess project
Entrepreneurial culture
KIVA programme, school bulling prevention
European Valley, technology for life
All
these
programs,
which
are
developed
on
the
pillars
of
the
school:
education
in
values,
pedagogical
innovation,
international
education
and
personalized
attention,
contribute
to
the
academic
excellence
and
effective
learning
of
our
students.